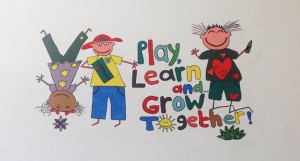 The Discovery centre is the hub of  Centre Algarve with its welcoming leisure areas, American themed kitchen diner and soft/sensory room it is a great meeting place.
The Discovery Centre contains a learning room that has informally laid out desks and chairs, a 50″ television, computer stations, art and craft stores and white board; this can be booked direct at the centre.
Our sensory and soft play room has been equipped with fun and relaxation in mind depending on what you require. You can enjoy some games clime on soft furnishings or just turn on the projector and relax to sounds and sites that you create. It has been proven that this type of room can be both therapeutic and educational and its totally free to use.
The American diner style kitchen has proven to be a big hit and is available for fun and learning for a family or larger groups. it is equipped for you to enjoy cooking and learning to cook.
For schools, groups or parents that need to cook a special diet it has its own seating area and was kindly paid for and donated by a local ex-pat theatre group The Angels so thank you guys!
The centre has a large lounge for relaxing out of the sun and enjoy meeting other like minded guests or just chilling out. In the evening it is a social point. Outside is a lovely terrace with tables and chairs for relaxation and socking up that famous Portugal sun its a great place to meet other guests and exchange stories and experiences and all within view of the main accommodation and rooms.
Guests can book the Discovery facilities with our reception centre for their own cooking and other experiences. Groups and organisations can also book for meetings and conferences plus we plan to have guest speakers attending for informative and educational talks.
Throughout the year various organised shows and events take place bringing colour, laughter and music to the centre these include local a international guests and performers .