The therapeutic advantages of touch and smell is well known and the sensory garden at the Centre Algarve has been designed for our special needs guests to experience multiple senses. This means that the plants that we have grown, have a nice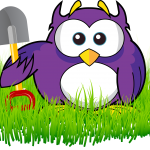 or interesting feel, like our soft Lambs Ear, together with plants that are scented and beautiful to look at. Some of our flower beds are raised, to enable guests in wheelchairs to have a closer look and feel.
Taste of nature
On the premises we have several orange trees that have been on site for many years where guests can pick lovely fresh oranges.
We also have other trees that you can pick from including Fig, Pomegranate, Almond, Carib, Lemon, Olive, Tangerine, Apple, Pear, Nectarine, Plumb, Avocado, Cherry and a Mulberry tree, vines. We also have many old and beautiful Palm trees. Our sensory vegetable garden also supplies us with lettice, tomato, potato, onion, cucumbers, carrots and many other tasty treats.
Sounds and animals The sound of our fountain together with trickling water and unique sound of our wonderful selection of colourful birds will enlighten the senses of all.
Flora and Forna
Our extensive gardens attracts a mixture of natural insects, butterflies, birds and other animals. Plants that are poisonous or have thorns have been avoided to ensure we create a safe environment to explore and enjoy.
Parents evening relaxation area
We have a wonderful outdoor relaxation area where parents and carers are able to unwind and relax maybe sharing a glass of wine and stories of the day with others, whilst reassuringly being in sight of their accommodation.